What's New Website Blog
Online Business Building Tools, Tips and Techniques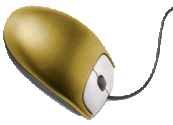 Welcome to Best Website blog. We have tips, tricks, tools and techniques for building, designing, upgrading and marketing your website.
The website blog is where we make announcements and bring you up to date. When BWT is updated this is where we show it first. This mini-blog is a quick way to find new website tools, pages or to check up on the webmaster.
Best Website Tips Blog
Best Website tools for Internet tools and mobile apps. Articles, strategy and how to techniques for website and mobile devices design and build. Best Website Tips Blog
---
eLearning, eCommerce, eSuccess - Site Build It!
We hope you enjoyed the website blog. Please return often, why not...
Custom Search




Home | Contact us | Spider Map | Policies | Website Packages | Affiliate Program
Tim Koen, 61 W. Annabelle, Hazel Park, MI. U.S.A 48030