Make the most of these Masters e courses. Learn any aspect of internet business building. From Affiliate marketing to Work-At-Home ebook(s) teaches advanced principles to help you become a successful website owner.
Easy Blogs Tutorial - put a dedicated blog on your SBI website and watch your search engine rankings soar, soar, soar.
Masters E courses for Easy Blogs software, can be used for any website not just Site Build It.
Comprehensive ebook teaches you how to create up to 200 blog/websites and up load it to your website. Creates the all important rss feeds and how to get it just right for those hungry search engine spiders.

Net Writing SBI Masters Course - Join the "Top 2%" on the Net. PREsell with information-packed content, then sell with benefit-focused sales copy, smoothly converting your visitors into customers. This "1-2" power strategy is the core to building traffic and earning income on the Net.
No matter what you sell on the Net... If you want to sell more, write better. Use the right words. Because words sell, not graphics or technology.
The goal of The Net Writing Masters Course is to help you write better so that you can sell more! It shows you how to use the right words with the right process to build targeted traffic and convert visitors into customers.

The course is written in an easy-to-understand style and the PDF format is very "eye-friendly." Basically, this e-book makes The Net Writing Masters Course a straightforward case of "reading, understanding, and doing."
Start your download of Net Writing Masters Course e-book - an intensive 50 page e-book that shows you how to become an effective e-persuader.
---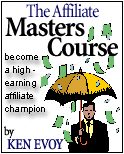 Affiliate Masters Course
Become a high earning affiliate champion. Net marketing gurus have lined up to pronounce it as "the perfect affiliate system". This complete, FREE 10-day course focuses 100% on helping you, the affiliate, succeed. It pulls no punches, it holds nothing back. It leads you step by step, day by day through a flawless process...

Start your download of Affiliate Masters Course... It's an intensive 10-Day course on becoming a high-earning affiliate champion.

Suggested Usage: Click on

Home : Categories : SBI Rss Blog learn how to put an easyblogs launch platform on your SBI website. Html and CSS templates available. SBI Masters Course Teaches Online Business Webiste
Custom Search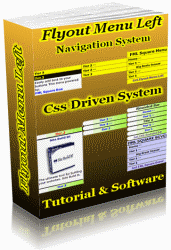 Flyout Menu Left

Web Audio Plus
Feed Me Website Tips
Website Tool Tips
Get the best website tools, tips and techniques delivered to your inbox. Sign-up here!

Email Address

First Name


Don't worry -- your e-mail address is totally secure. I promise to use it only to send you Website Tool Tips.