Recent Entries
MiAppBuild Mobile App Building Service.
July 31, 2015 11:35
New look, new tools, new beginning. Hi everyone, in 12/2012 I signed off due to a new job. Since that time I have had 2 new jobs. Both of which I got laid off from. So, now I am restarting Best Website Tools.

This is my first blog in 2 years. Here is an exciting new service I am starting "MiAppBuild," a mobile app building service. With this tool you can build your very own app or build apps for your customers. MiAppBuild is an all inclusive service that builds, hosts and publishes your apps to the AppStore, Google Play and Kindle.

As a start up special I have very low introductory rates. My mentor tells me these prices are way below what other builders are asking for. These prices will remain low until I get too swamped to keep up.

New at BWT. How do you like the new look? I needed to make this site more mobile friendly. So, I got this new responsive template which you are looking at. The new template features larger text, more open space and mobile device versatility.

To get started building your own mobile app please visit MiAppBuild.com.
SBI Back to Work Special
September 1, 2013 10:42
Site Build It is the best website building suite of tools there ever was or ever will be. I use it for all my websites. Now you can too. At first it may seem expensive at $299.00 USD per year. But after you see all the tools you realize that the savings are huge. Now you can buy one and get one free.

SBI Back to Work/School 2 for 1 Special Offer
I love SBI (Site Build It!) I discovered this online business builder in 2006 and have used it exclusively ever since. Now I make a living from home. If you are even thinking about building your own website you have to check out SiteSell.com..
Go to URL
Hazel Park Award - Online Services for 2013
June 18, 2013 06:41
Hazel Park awards Best Website Tools for achievements and accomplishments of local businesses in the "Online Services" classification. Each year Hazel Park selects local businesses that they believe have achieved exceptional marketing success in the local community in their category. (Thats me!)

Best Website Tools offers small businesses the means to create a website powered by the best online business building tools. These websites are easy enough for the non-professional webmaster to build their own professional website without having any technical expertise. Our best tool is Site Build It! or SBI.

SBI is ideal for any small business to have their own online business. Everything you need is included from a drag and drop website builder to library manager to tutorials and support forums.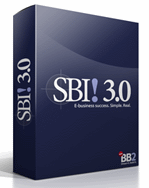 Site Built It! 3.0

This award means a lot to me. Because Best Website Tools uses only the lowest cost marketing practices available. Like free search engine listings and newsletter marketing. BWT does NOT use black hat or expensive marketing practices to build the business. We do this because then we can teach our customers that they don't have to pay for high cost advertising to promote their business. All you need is Site Build It!

BWT's website packages include step by step instruction and best business practices tutorials. Our service provides everything a website needs to grow and be successful online, all in one package. We include website building, blog setup, special features, newsletter setup, form building and much more. Also included is free 60 day follow up support.
ChatWing - Global Communication Chat Application
April 8, 2013 10:31
Bloggers all over the world are always busy everyday. They are tackling one topic after another, hoping to make impressions to their readers. In a single niche, there are over thousands of registered bloggers, and most of them are inactive. Active bloggers, on the other hand, are trying their best to compete with each other and get past the market.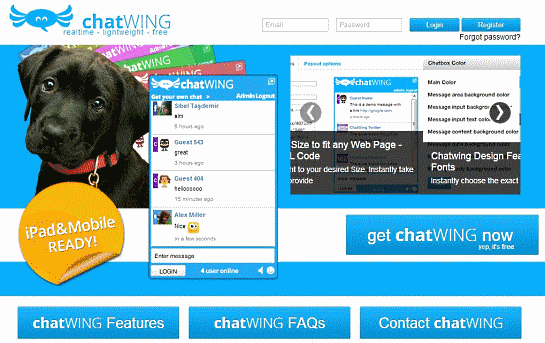 How Global Communication Can Be Set Up Easily through Chatwing Chat Box
One of the big secrets of blogging is global communication. To understand global communication is to determine your stand in the blogosphere. Luckily, you can achieve greater connectivity with the help of a simple but unique chat box known as Chatwing.
Once you visit Chatwing.com, you may doubt that it has the ability to catapult you through various locations worldwide. Well, the wonders of applications can really mesmerize people. Chatwing operates on a complex platform that allows users to communicate with each other effectively. Its developers were clever enough to fuse creativity and accessibility in a single cocktail of perfection. Registration in the Chatwing site also takes only seconds-there is no need to confirm anything in your email. Everything is instantaneous!
In the account dashboard, you now have access to all of the customization tools of Chatwing. There, you can design the color scheme that you want. Since there are dozens of colors to choose from, you can literally build the chatroom from scratch. It is advisable to create a chatroom style that complements the color of your website. This is to make sure that your visitors are well-enticed all the time. You can even set the background image of your chatroom. Try selecting from Chatwing's background image collection or you can even upload an image of your choice.
Through Chatwing's simple chat tool, you can communicate with thousands of chatroom visitors. Apart from that, you can help these visitors, especially if they also see the potential of the Chatwing chat app. Embed Chatwing to your website now and be surprised with the connectivity that it can bring.
SBI BOGOF 3.0 & BB2 2 for1 Special
December 14, 2012 17:26
Hi all just came back for a mention of SBI BOGOF 3.0 & BB2 2for1 special. The holiday special is back on. SBI is short for Site Build It! BOGOF stands for Buy One Get One Free. 3.0 is the latest version. And BB2 is Block Builder 2 the best website building tool in the world.

The holiday 2for1 special only lasts until Christmas. Get your first subscription for regular price and receive a second subscription free. The second one can become a gift for a loved one. Or you can keep it for yourself.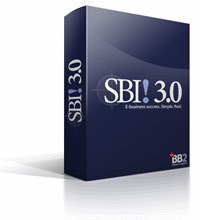 At only $300 this gift is a deal. With Site Build It you get to create a return on your investment. Included are all the tools and instructions needed to build your own online business. Back that up with the largest online help and support community. The SBI forums are literally the biggest social forum online with over 250,000 people.
A little story to help you understand the enormity of this gift. About 6 years ago I purchased this offer myself. My first website I called Herbal Nutrition Solutions.com. My second website is this one Best Website Tools.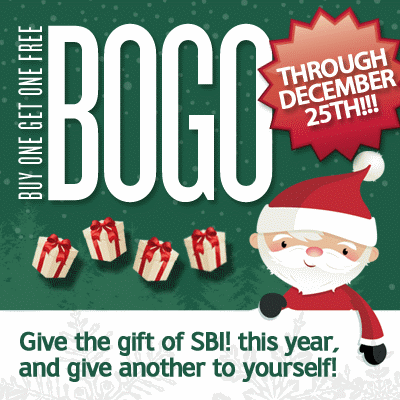 SBI 3.0 Website Business Builder
My websites keep giving back the investment I put into them every year. This year I started Herbal Nutrition World. This website utilizes Block Builder 2 design tools. A drag and drop technology takes the mystery out of website building.
Now you can acheive what I did and share that success as a Christmas gift with a friend or family member. No gift is better than one that gives back year after year. Tim