Thanks for Securing Your Copy of Web Audio Plus!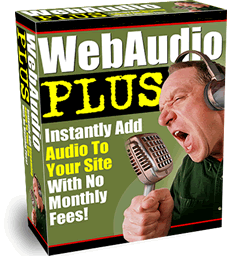 Your $37.00 payment has been accepted.

Please CLICK HERE to download the latest version of Web Audio Plus.
If you need assistance, you may send your questions to:

For Tech Support contact us subject: Web Audio Plus
Copyright 2005 WebAudioPlus.com
All rights reserved.