Libraries
You have five libraries to manage...

Graphic Library -- add, delete and modify graphics. You will insert these graphics in the appropriate locations as you build pages.
Tracker Library -- add, delete and modify tracker links. Use these special links whenever you execute special promotions to increase traffic to your site.
Link Library -- add, delete and modify links. You will insert these links in the appropriate locations as you build pages.
Form Build It! Library -- add, delete and modify forms (ex., visitor surveys, applications, registrations, subscriptions), including auto-responder messages that follow form submissions by your visitors (either single or sequential messages). You'll use these later as you build your pages (either in SiteBuilder or in your own HTML editor).
Content 2.0 Library -- add, delete and modify invitations, along with their associated Thank You pages. Also manage visitor submissions and comments.
Top tips? Review the online help for each library. And to understand how all five libraries fit into the SBI! process, see DAYs 6, 8, and 9 of the Action Guide.
Forums / Support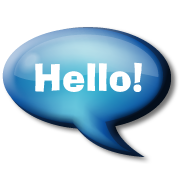 Forums - Site Build It! forums where you can help and be helped. Over 30 different categories that cover all the different aspects of building an online business with Site Build It! Included with purchase. Just about any question you have can be answered in the forums. Be my guest visit the forums just enter the URL http://www.best-website-tools.com in the username AND password fields. You can the roam around and read anything.

Find answers to just about any question you can imagine. The Site Build It forums are the most visited of it's type in the world. With over 40 different topic areas you could find someone to help you out.
Take advantage of SiteSell support to solve any technical problems. The Site Build It software is easy to use, and robust but, there may occur a time when you need technical support. You get access to the Site Build It support team, who truly earned the right to support you.
Guides
SBI Guides! pulls all of Site Build It's documentation together in one place...
Action Guide
Video Action Guide
Help & Strategies
Tips 'n Techniques HQ
SBI! Resources HQ
SiteSell Support FAQs
SBI! Forum FAQs (i.e., the FAQs -- use forum search to search the SBI! forums)
Content Sites (deliver-my-mail.sitesell.com, value-exchange.sitesell.com)
eBooks (The Tao of SBI!, Why People Fail, Make Your Content PRESell!, Make Your Links WORK!)
Traffic HQs (Traffic Stats, Search Engine HQ, Value Exchange HQ, Image Search HQ, Local Search HQ, Other Search HQ)
Search It! (data cruncher)
Yes, all of Site Build It's help, guides, articles, tutorials, key forum posts, HQs (etc.) are at your fingertips. Find any topic across the entire set of SBI! documentation! Find It!
Hosting

Website Hosting - is the easy, generic part. But Site Build It! guides you through a proven process that works together with all the tools at exactly the moment you need them. Nobody else in the world does that.
Standard Web hosting is too complicated. SBI! makes the technology easier, so you can focus on building your business. Web hosting itself is the least important part of the package, but it is included, and it is top-notch. You can't get a more complete package than Site Build It.
Site Build It goes even further than most hosts with the 'World Submitter' module. Every time you upload or edit a page World Submitter' submits it to the 4 major search engines automatically. This frees you up and saves a lot of time. No need for you to worry about ftp, file allocation space or content management systems, it's all done for you at Site Build It.
All the tools all in one place. Are you worried you will have to add-in tools later? Well, stop worrying you get all these and more. New tools are added on a regular basis.
Traffic
All the information you need to track the performance of your website. Use these tools to gauge the operation of your website. Easily identify which pages do well and which pages need updating.

Here's what the TrafficCenter provides...
Traffic Stats -- This section provides easy-to-understand information about who is visiting your site... numbers of visitors, which pages, entry and exit pages, and how people find you (referral and keyword-search stats).
Search Engine HQ -- When you build a page, Site Build It! provides everything you need to submit it to all the major engines, according to the way they want it, and exactly the way a human would submit it by hand.

SE HQ reports, for each major engine... when your sitemap file was updated for each page, when each page was spidered, when it was indexed, how your page ranks for its Specific Keyword, and how your visitors are finding you. (Be ready for a few surprises!)

Value Exchange HQ -- A unique, productive, honest way to exchange links with other sites focused on quality. No tricks, just results. Once your site reaches 20 or more pages, register it at the Value Exchange.
Image Search HQ -- Find which images bring visitors to your site from the image Search Engines.
Local Search HQ -- Use the information here to be found by local customers as well as global ones.
Other Search HQ -- This includes Video Search, Shopping Search, Paid Search and Pay-Per-Click.
Click Data -- Click-throughs create income. If you choose this radio button and then click on Show Me Data, you'll see how many people are clicking which links on your site on which pages. Sliced and diced, just the way you like it. Only Site Build It does this for you.

On the other hand, Click-INs cost you either time and/or money. If you choose this radio button and then click on Show Me Data, you'll see which of your "off-site" links of your various promotional efforts are working. Again only Site Build It does this for you.
Traffic stats - daily and monthly stats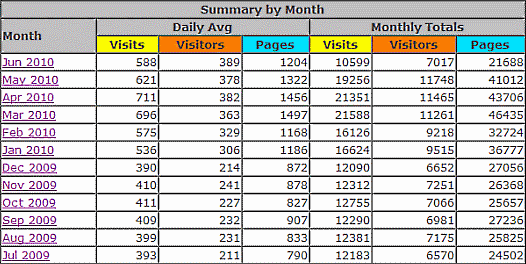 Social Media
Add social media to your website with "SOCIALIZEIT" Let your visitors help spread the word for you. See the tool in action at the bottom of this page in the "Share this page" box.
Use the FACEIT module to add Facebook Like buttons and comments to your website. This simple to use module comes free with your subscription to SBI. You do not need a website specialist to add these valuable tools to your website.
SiteSell is on Twitter. Got a question about Site Build It that you want answered? Try asking on Twitter. With 130 contributors your guaranteed to get a reply. Give it a try.