SBI Boxstyles Templates With Background Graphics

SBI Rss Tutorials for Easy Blogs
---
SBI boxstyles - select the template that matches your look and feel or go wild (like I did) and create an all new look for your Easy Blogs. If you like the template but not the background image it is easy to change in your template. Same goes for the color inside the windows if don't like it, you can change it.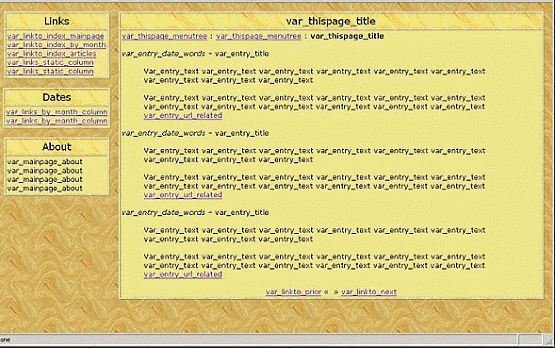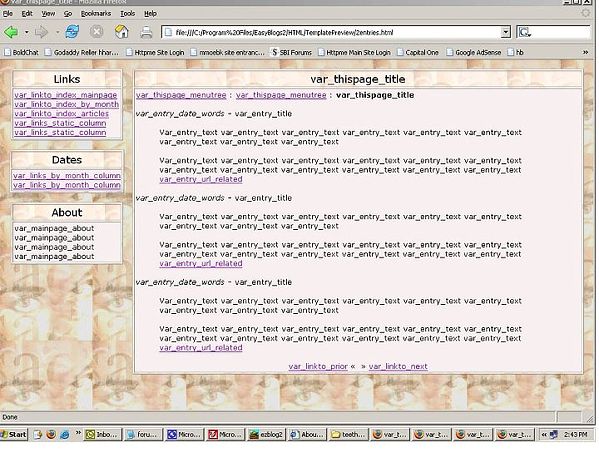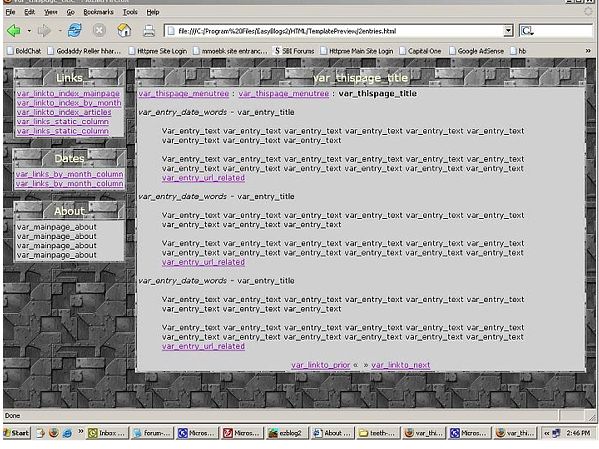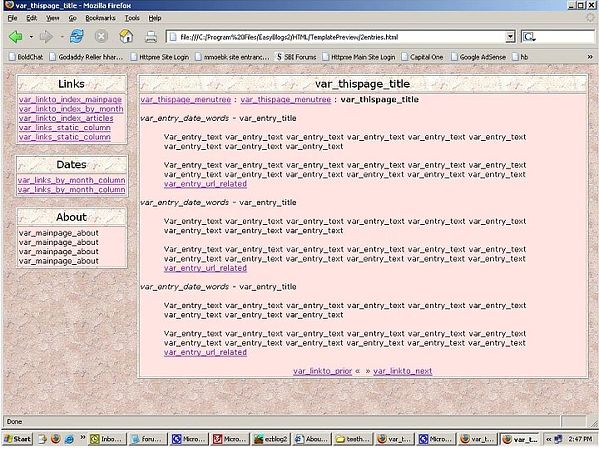 Templates Only $5.95 each
Back To EasyBlog Template Selections

Bookmark SBI Boxstyles | Website Services
Home | Contact us | Spider Map | Policies




Network Marketing Facts.

Website Design Business
SECURE & CONFIDENTIAL
Your email address will NEVER be rented, traded or sold.
WE GUARANTEE YOUR CONFIDENTIALITY.
We hate spam just as much as you do.