About Me | Best Website Tools
By: Tim Koen
About Me and Best Website Tools. It all started way back in high school. During that young and impressionable time my future seemed so bright. At that time the hottest industry was electronics. My life Endeavour was to be an Electronic Engineer.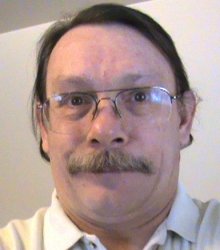 When I reached college my focus had changed. I entered university in a mass communications curriculum specializing in television production. Something else that changed was my determination. I eventually realized that with my electronics background and my television experience that I should become a licensed Broadcast Engineer within the communications industry.
I then studied for and passed 3 professional licensing tests that the Federal Communications Commission offered for the First Class Radio-Telephone License. A license required (at that time) by most television production companies to work as a Broadcast Engineer. I graduated at the top of my class.
My career in TV then took off. I worked my way up to the lofty position of Sr. Film Colorist. A film colorist is a person that transfers motion picture film to video. The TV doesn't actually broadcast film anymore. Film is transferred to video and that is broadcast. Life was good and my career blossomed. Until...
Well, that career lasted 15 years during which time the market changed so drastically that over half the technical positions available simply disappeared. Video itself improved so fast that it required less people to operate instead of more. Cable and satellite broadcasting were still in their infancy and had not grown into the mega-giant they are today.
After a careful re-evaluation of my situation I decided to go back to school. I elected to get an associates degree in Computer-Aided-Design-and-Drafting or CADD. Which at that time was the hottest industry going. I graduated at the top of my class and quickly advanced my career up to Electrical Engineer.
As an Electrical Engineer I enjoyed many prosperous years. Being based in the Detroit area there was lots of opportunity. Most of it related to the automotive industry. Times are good when the car companies do well. When the car companies decide that it is time to clean house no ones job is safe.
Once again I found myself in an industry that was collapsing instead of expanding. Through no fault of my own I ended up becoming a Contract Engineer. In other words an Engineer that works on a project basis only. Companies will hire in engineers on a contract for a specific project. When the project is finished so is the employment.
It became apparent to me that to have any security at all I needed to have my own business. And so Karter.com was born. After careful consideration I decided to enter the internet marketing arena. The fastest growing industry at the time.
I opened my first online business in 2002 and quickly went bust. Turns out the boom in that industry was over, it is called the ".com bust of 2002". I learned a lot of things about the internet and how it works but was too late to enjoy any real rewards. So I went back to contract engineering.
After a couple more years of that I decided that I was not getting fat and rich, I was just getting fat. I needed to do better with my life and regain my health. So in 2005 I became an Independent Herbalife Distributor. I wanted a business that would be beneficial, help me lose weight, and I could apply the skills and abilities learned from my previous experiences.
So, I entered the health and wellness industry, the fastest growing industry at the time, and Herbal-Nutrition-Solutions was born. With this business I am able to apply everything I know about communications, project engineering, technical knowledge and healthy nutrition.
Herbal nutrition solutions are all about managing your weight, protecting your health and improving your lifestyle. With proper balance of vitamins, minerals, nutrients, protein and knowledge I was able to lose 40 pounds and several inches off my waist. Health and wellness is an ideal industry for internet marketing and mass communications. So I decided to combine the two industries and get online.
After several unsuccessful attempts at internet marketing I realized that to succeed on the internet I needed to own my own website. And so, I created Herbal-Nutrition-Solutions.com This online business is successful and I cannot be fired after the project is complete.
It occurred to me through all these different phases of my career that one thing always happens. I am expected to pass along all the knowledge I can. I have been asked to teach new recruits in just about every position I have had. Typically my trainees have been able to surpass my achievements and become very successful on their own.
So it occurred to me that teaching people in an industry is another one of my skills. So, I thought why not do that here too. I could apply all I know about all my previous experiences in engineering, mass communications, CADD and internet marketing. And so, Best-Website-Tools.com was born.
Best Website Tools is a result of many years experience in a career that spans many industries. This website is intended to pass along the tools and skills needed to have a successful online business. With what I know, you can learn and be your own boss too. Latest tool tips are posted on the blog Website Tips first.
Hope this Helps
Tim Koen
Webmaster and Engineer
Our Guarantees - Quality
We guarantee all our products to be brand new and fully as described. We ship no blemishes, seconds, or any inferior variations.
We also guarantee that your online shopping experience will be a secure and enjoyable one. If your shopping experience is substandard in any way, please contact us through this form...
Custom Search
Click Here To Bookmark About Me




Affiliate Program | Home | Contact us | Spider Map | Policies | Website Packages